Shopping Basket
Your Basket is Empty
There was an error with PayPal
Click here to try again
Thank you for your business!
You should receive an order confirmation from Paypal shortly.
Exit Shopping Basket
"your forest, our solutions"
You won't find "wood pulp" listed plainly on any food ingredient labels, but don't be so quick to turn your nose up at the idea. The powdered cellulose derived from wood pulp already can be found in several shredded or grated cheese products, keeping them from clumping in the packaging when exposed to moisture. And now food scientists are researching how incorporating more wood-based products, mostly pulp and dust, can enhance how other foods feel and keep. 

Finnish researchers have found that the hemicellulose extracted from the pulp of birch trees and then added to many yogurts—the actual name of that ingredient is "xylan"—is one way to keep yogurt feeling smooth. And lignin—which can be found in bark—is one way to ensure morning muffins will be buoyant and fluffy. 

"Lignin proved to be a surprisingly efficient substitute for whole eggs and egg yolks," according to the VTT Technical Research Centre of Finland, which finds not only that wood-based products have applications to a lot of foods, but that people might actually like them better that way. "As technology develops, increasingly sophisticated ingredients can be extracted from wood," the VTT says.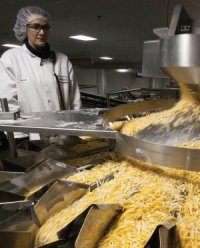 The use of wood-based food additives already has become more popular for food manufacturers as they experience higher costs for raw materials, such as flour, sugar, and oil, the Wall Street Journal found. And demand for the additives has risen as processed foods become more popular in China and India. But some food manufacturers have been accused of sprinkling the stuff into their products a little too liberally. 
Just in time for holiday gift giving, lovers of wood and wood products will enjoy MeUndies, underwear made from Lenzing Modal, a material extracted from the European beech tree.
According to the Lenzing website, the material is CO2 neutral and made using Edelweiss technology, which is based on oxygen-based chemistry. More than half of the beech wood used by Lenzing is from Austrian forests.
Distributed by MeUndies, the beech-based undergarments are offered in both men's and women's styles. According to the company's website, "the low rigidity of the beechwood fibres allow for unparalleled, natural softness", while the cellulosic properties of the fibre "naturally inhibit odour-causing bacterial growth".
A variety of colours and patterns are available. Check out the products at 
MeUndies.com
There's a couple of jokes about splinters that I could use but I won't. Merry Xmas! 
Dobbo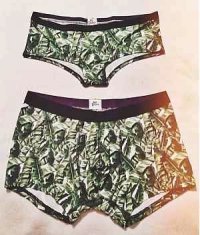 Recent studies, along with evidence emerging from Europe and Asia, suggest that the use of wood indoors lowers stress reactivity of the sympathetic nervous system. This is associated with lower blood pressure, lower heart-rate, lower psychological stress, lower susceptibility to illness, and a better ability to focus attention.
The reason for this effect is biophilia, the innate attraction of humans to life and life-like processes. Simply being in the built environment produces a low level of stress since urban living is relatively new on an evolutionary scale. Canadians spend 88% of their time indoors, so finding ways to reduce this stress is important. In addition to greater use of natural daylight, access to views of nature, and the introduction of plants, architects and designers are specifying more wood in public spaces.
One recent study that supports this theory was conducted by the University of British Columbia and FPInnovations. For details about this study
click here
.
/